Vincent Lo Re III, MD, MSCE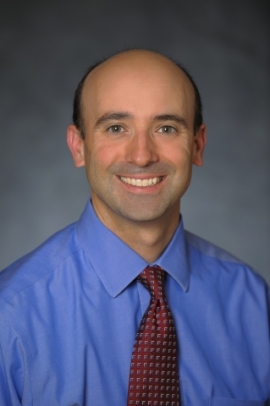 Associate Professor of Medicine and Epidemiology
Dr. Lo Re is an infectious diseases physician and clinical epidemiologist whose areas of interest include epidemiology of chronic hepatitis B virus (HBV) and hepatitis C virus (HCV) infections, HIV-viral hepatitis coinfection, and drug-induced liver injury. Dr. Lo Re's research has evaluated evaluated risk factors for hepatic decompensation and hepatocellular carcinoma among HIV/HCV-coinfected patients; developed prognostic models for decompensation among HIV/HCV patients; and examined extra-hepatic effects of chronic HCV, including cardiovascular disease and metabolic bone disease. Current studies focus on elucidating the mechanisms for hepatocellular carcinoma in HIV.
Dr. Lo Re is also interested in HIV/HBV coinfection. His recent work in this area has focused on the prevalence, risk factors and clinical significance of occult hepatitis B virus infection in HIV-infected patients, incidence of HBV DNA suppression during tenofovir-based antiretroviral therapy, and determinants of liver complications among HIV/HBV patients on HBV-active antiretroviral therapy. 
Dr. Lo Re has conducted phamacoepidemiologic research examining adherence to antiviral therapy for chronic HCV infection. His work in the area of drug-induced liver injury has focused on evaluating the epidemiology of drug-induced acute liver failure, development and validation of prognostic models for acute liver failure among patients with drug-induced liver injury, and evaluating the risk of acute liver injury associated with antireroviral, antimicrobial, and antifungal drugs.

From a methodologic standpoint, Dr. Lo Re's research has also focused on developing ways to identify liver events, such as hepatic decompensation, hepatocellular carcinoma, acute liver failure, and acute liver injury, within population-based and administrative data sources. Dr. Lo Re has also developed methods to evaluate the safety of medications following market release.
Content Area Specialties:
Chronic viral hepatitis; HIV/hepatitis coinfection; drug-induced liver injury
Methods Specialties:
Infectious diseases epidemiology; gastrointestinal epidemiology; pharmacoepidemiology; evaluation of clinical outcomes; population-based and administrative databases