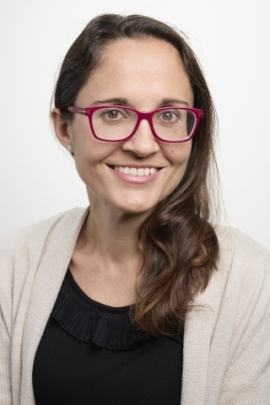 Therese (Tess) Bittermann, MD, MSCE
Assistant Professor of Medicine and Epidemiology
Dr. Bittermann's research interests center on the science that underlies liver transplantation practices. She has multiple publications on the impact of organ allocation policies on transplant center behaviors and recipient outcomes.  She has also investigated center-level variability in pre- and post-transplant care, as well as pre-operative predictors of morbidity and mortality after liver transplantation. The results of her work have facilitated physician decision-making in the selection of potential candidates for liver transplantation.
Dr. Bittermann's current research is supported by a K08 Career Development Award from the National Institutes of Health. Using Medicare claims data, she studies practice heterogeneity in immunosuppression management and the association of treatment regimen with key outcomes after transplant, such as severe infections and de novo cancers. Her long-term goal is to develop the evidence base needed to improve quality of life, resource utilization and long-term survival in this unique population. Dr. Bittermann has also been awarded pilot funding over three cycles from the Fred & Suzanne Biesecker Pediatric Liver Center at the Children's Hospital of Philadelphia to study variation in outcomes at pediatric liver transplant centers, as well as differences in early immunosuppression practices and their impact on graft survival, medication-related adverse events and healthcare costs in children receiving a liver transplant.
She has additionally been awarded financial support from the NIH Loan Repayment Program over two cycles, as well as pilot funding from the American Association for the Study of Liver Diseases.
Content Area Specialties
Content area specialties: Liver transplantation, immunosuppression, end-stage liver disease, hepatocellular carcinoma, policymaking, practice heterogeneity
Methods Specialties
Large databases, mixed-methods modeling, pharmacoepidemiology, survival analysis, health services research