Michael Zdenek David, MS, MD, PhD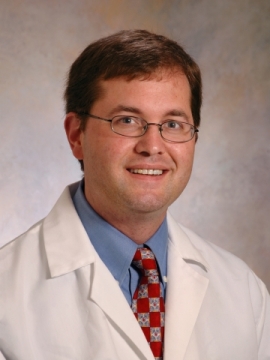 Assistant Professor of Medicine and Epidemiology
Dr. David, an infectious diseases physician, is the director of the MRSA [methicillin-resistant S. aureus] Research Program and also the director of the Skin and Soft Tissue Clinic at Penn. Before moving to Penn in 2017, for eight years he was on the faculty of the Department of Medicine of the University of Chicago. He works on the inpatient consultation service and in the outpatient clinic, providing care for patients with a variety of infections.
He has focused his research for more than a decade on the epidemiology of Staphylococcus aureus infections. With the emergence of community-associated MRSA strains in the late 1990s, the epidemiology of MRSA infections in the United States completely changed. Whereas in the 1990s MRSA infections were exclusively found in the health care setting, by 2005, the majority of MRSA infections had their onset outside of health care facilities. Dr. David has written extensively on the molecular and clinical epidemiology of MRSA infections in these "new" sites, such as jails and households, as well as in medical settings. He has undertaken studies with collaborators on the epidemiology of MRSA infections and asymptomatic colonization in the United States generally, in rural Southwestern Alaska, in households, in the Dallas County Jail in Texas and the Cook County Jail in Chicago, among HIV-infected patients, and in emergency departments. He has contrasted the clinical and molecular characteristics of MRSA and methicillin-susceptible S. aureus (MSSA) infections. He has written on defining criteria for community-associated and healthcare-associated MRSA infections. He worked with experts in large-scale computing and modeling on an agent-based model of MRSA epidemiology in Chicago. Finally, he has written about the decreasing trend in the incidence of skin infections in Chicago since 2010, which reflects a declining community-associated MRSA epidemic.
Dr. David is now working on several projects in antimicrobial stewardship and infection control with Dr. Ebbing Lautenbach and other colleagues as part of the CDC Prevention EpiCenters Program site at the University of Pennsylvania and the Children's Hospital of Philadelphia. He is collaborating on a project to examine the impact of MRSA screening in long-term care facilities.
In long-term current research projects, previously funded by a K23 award from NIAID, Dr. David also is examining host, environmental and microbial risk factors for recurrent S. aureus infections. Using data from whole-genome sequencing of bacterial genomes, he is examining the intra-host evolution of S. aureus during recurrent infections and asymptomatic colonization in patients at high risk of infections. The overarching goal of these studies is to define the impact on colonizing S. aureus isolates of antibiotic exposures and also the evolutionary trajectory of S. aureus on the human body that predicts persistence of colonization, clinically significant infections, and loss of colonization. With this information, physicians may be able to define high-risk patients who would benefit from interventions to prevent S. aureus infections.
Dr. David has edited a volume of 47 clinical cases in infectious diseases to provide a guide to developing differential diagnoses in the field (Springer, 2018). He is generally interested in the history of infectious diseases, particularly tuberculosis, as well as the history of Russian medicine and health.
Content Area Specialties:
Bacterial antimicrobial resistance, health care infection control, Staphylococcus aureus, MRSA, influenza
Methods Specialties:
Cohort studies, molecular epidemiology of infectious diseases, Randomized, controlled trials