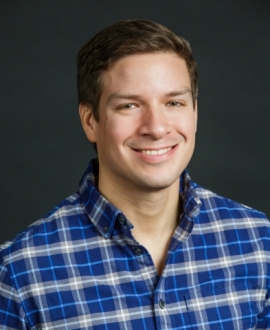 M. Kit Delgado, MD, MS
Assistant Professor of Emergency Medicine and Epidemiology
M. Kit Delgado, MD, MS, is an Assistant Professor of Emergency Medicine and Epidemiology and an attending physician in the Penn Presbyterian Medical Center emergency department, the Level I trauma center for West Philadelphia. He serves as an Associate Director of the Center for Health Incentives and Behavioral Economics (CHIBE) and is the Deputy Director of the Penn Medicine Nudge Unit. He also leads the Behavioral Science & Analytics For Injury Reduction (BeSAFIR) lab, which applies data science and behavioral economics for preventing injuries and overdoses and for improving acute care. BeSAFIR has three complementary lines of research:

1) Analysis of large health system, state, and national datasets of emergency department encounters to elucidate opportunities to improve emergency and trauma care and to prevent injuries.

2) Development and testing of health system interventions for promoting opioid stewardship for acute pain management and for facilitating the treatment of patients with opioid use disorder in the emergency department. Dr. Delgado is Co-Chair of the University Pennsylvania Health System Opioid Task Force.

3) Development and testing of interventions for preventing motor vehicle crashes from distracted and alcohol-impaired driving by leveraging smartphone technology and insights from behavioral economics. This work includes partnerships with large U.S. auto-insurers.

Dr. Delgado's work is funded by the National Institutes of Health, the Food and Drug Administration, the U.S. Department of Transportation, the Centers for Disease Control and Prevention, and the Patient Centered Outcomes Research Institute. He is a Senior Scholar in the Center Clinical Epidemiology and Biostatistics (CCEB), a Leonard Davis Institute of Health Economics (LDI) Senior Fellow, and a faculty member in the Center for Emergency Care Policy and Research (CECPR), the Penn Injury Science Center (PISC), and the Children's Hospital of Philadelphia Center for Injury Research and Prevention (CIRP). He has previously served as a member of the National Academies of Sciences, Engineering, and Medicine (NASEM) Committee on Accelerating Progress to Reduce Alcohol-Impaired Driving Fatalities and the Committee on Evidence-based Clinical Practice Guidelines for Prescribing Opioids for Acute Pain. He received his M.D. from Columbia University, College of Physicians and Surgeons and his M.S. in Health Services Research from Stanford University.
Content Area Specialties
Injury and substance use epidemiology; acute care outcomes; interventions to change risky behaviors and clinician behavior; behavioral science and behavioral economics
Methods Specialties
Outcomes analyses of insurance claims, billing data, electronic health records, and remote monitoring data; pragmatic randomized trials; quality impovement studies