James D. Lewis, MD, MSCE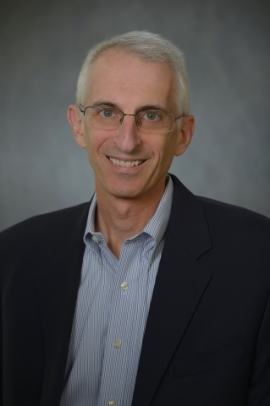 Professor of Medicine and Epidemiology
Dr. Lewis has been actively involved in research related to inflammatory bowel disease (IBD) since 1996 and has published more than 200 scholarly articles. His research covers a broad range of topics, but primarily focuses on issues related to medication safety and optimizing medical therapies. Examples include a series of studies investigating whether patients treated with various medications for IBD are at increased risk for cancer, infections, neurologic diseases and death, and whether such risks are warranted, given the effectiveness of the therapy.
Dr. Lewis is one of a limited number of investigators to lead National Institutes of Health (NIH)- and PCORI-funded clinical trials of novel therapeutic strategies for IBD. He has directed two clinical trials of rosiglitazone to treat ulcerative colitis and a trial of using biomarkers to adjust medical therapy for ulcerative colitis. He was a member of the steering committee of an NIH-funded trial examining the efficacy of methotrexate for ulcerative colitis. More recently, Dr. Lewis and his colleagues have begun to focus their research on how diet and the microorganisms that inhabit the human intestine may influence the course of IBD. He was the principal investigator for the FACES trial that compared a high red meat to low red meat diet for Crohn's disease and is now leading  the DINE-CD trial of specific carbohydrate diet versus a Mediterranean style diet for Crohn's disease. Dr. Lewis hopes that this research may help to identify novel strategies for treating IBD that are not based on systemic immunosuppression.
Dr. Lewis completed a residency in internal medicine and subsequently served as chief medical resident at Yale University. Following his residency, Dr. Lewis simultaneously completed a Masters of Science in Clinical Epidemiology and a fellowship in gastroenterology at Penn; he joined the faculty in 1998. His additional postions include senior fellow in the Leonard Davis Institute of Health Economics, associate director of the Penn Inflammatory Bowel Disease Program, and director of the Gastroenterology and Hepatology Clinical Research Program. 
 
Content Area Specialties:
Gastrointestinal epidemiology, pharmacoepidemiology, clinical trials, nutrition and microbiome research