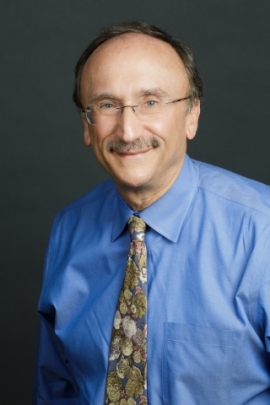 Harold I. Feldman, MD, MSCE
Emeritus George S. Pepper Professor of Public Health and Preventive Medicine
Dr. Feldman's key research addresses the epidemiology of kidney diseases—particularly, disease management from chronic kidney dysfunction to end stage—and he leads several related, major national clinical research networks of the National Institute of Diabetes and Digestive and Kidney Disease (NIDDK). He is the national study chair of the National Institutes of Health's Chronic Renal Insufficiency Cohort Study (CRIC)—NIH's largest-ever follow-up study of chronic kidney disease, its causes and consequences—which is making fundamental insights into the epidemiology, management, and outcomes of chronic kidney disease. As CRIC's national study chair,  he also leads its scientific and data coordinating center located at Penn. Under his leadership, CRIC has brought forward many findings that promise to advance novel therapies to lessen worldwide the morbidity and rate of death due to kidney disease; those published by Dr. Feldman include seminal findings on the influence of mineral dysmetabolism on mortality and cardiovascular disease, and on the genetics of kidney disease progression. Dr. Feldman also leads NIDDK's Hemodialysis Fistula Maturation Cohort Study and the coordinating center of its Chronic Kidney Disease Biomarkers Consortium. He directs several institutional training grants, funded by the National Institutes of Health, which focus on the clinical epidemiology of kidney disease, cancer and neurological disorders.
Dr. Feldman is the editor-in-chief of the American Journal of Kidney Diseases and the past president of the American College of Epidemiology. His published scholarship—more than 200 research publications—has appeared in many leading biomedical journals. His work has also been recognized through membership in the American Society of Clinical Investigation, the Association of American Physicians, and the American Epidemiological Society. 
He completed a residency in internal medicine at the University of California, Los Angeles, and a fellowship in nephrology at the University of Pennsylvania.
Content Area Specialties
Renal epidemiology, cardiovascular epidemiology, biomarker research
Methods Specialties
Causal inference, longitudinal methods, meta-analysis, survival analysis