Douglas J. Wiebe, PhD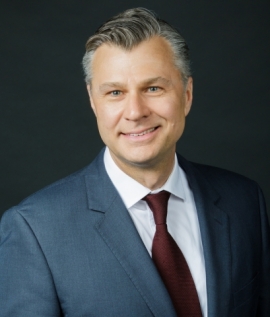 Professor of Epidemiology
Dr. Wiebe leads studies of how places, policies, and the locations where people spend time have implications for injury risks and health. He directs the SpaceTimeEpi Group and the CDC-funded Penn Injury Science Center. 
His work has been funded by the National Institute on Alcohol Abuse and Alcoholism, the National Institute of Environmental Health Sciences, the Agency for Healthcare Research and Quality, and the National Institute of Justice, and by an Independent Scientist Award from the National Institutes of Health (NIH). He directs a training program funded by the Fogarty International Center at the NIH, to build capacity for injury and trauma epidemiology in Botswana. He is also the Principal Investigator (effective July 2019) of the Ivy League - Big Ten Epidemiology of Concussion Study, which recently reported findings in the American Journal of Sports Medicine and JAMA.
Dr. Wiebe teaches courses on epidemiologic methods and on the study of geography and health. He has received teaching awards including the Dean's Award for Excellence in Basic Science Teaching.  
He was awarded the 2017 Kenneth Rothman Prize for his study of daily activities and assault risks published in Epidemiology.
Content Area Specialties:
Injury epidemology, geography and health
Methods Specialties:
Ecologic momentary assessment, time series, spatial analysis, space-time analysis, survival analysis, exposure measurement, missing data