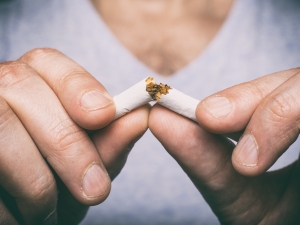 Financial incentives promote smoking cessation with success rates at least as good as those of pharmacotherapies, and incentives are being widely adopted in workplace wellness programs. However we need more information about which types of smokers respond best to which types of incentive programs.
The authors undertook secondary analyses of their randomized trial of four different financial incentive programs for smoking cessation, which was published last year in the New England Journal of Medicine.
The secondary analyses examined how the acceptance and effectiveness of these programs varied across nine pre-specified demographic and psychological characteristics. The authors identified several patient factors that predict success and that modify the relative effectiveness of different incentives: a pure reward of approximately $800, contingent on sustained abstinence from smoking, vs. an incentive structured as a financial deposit of $150, refundable upon successful cessation, along with a reward of $650. Among their findings was that deposit-based programs were uniquely effective when compared to usual care among men, higher-income participants, and participants who more commonly failed to pay their bills. Just as precision medicine promises to target pharmacotherapies based on genomic variation, these data suggest that observable patient characteristics can guide approaches to behavior change.