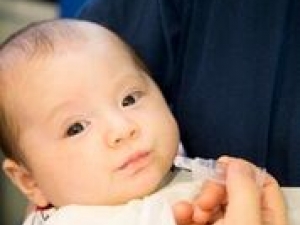 Early-life antibiotic exposure has been associated with increased adiposity, or obesity, in animal models, mediated through the gut microbiome. Infant antibiotic exposure is common and often inappropriate. Studies of the association between infant antibiotics and childhood weight gain have reported inconsistent results.
The authors examined the impact of antibiotic exposure in the first six months of life on growth in a network of 30 pediatric primary care practices that serve more than 200 000 children of diverse racial and socioeconomic backgrounds across Pennsylvania, New Jersey and Delaware. Nearly 40,000 children were included.
The investigators found that exposure to antibiotics within the first six months was not associated with weight gain through age seven. There are many reasons to limit antibiotic exposure in young, healthy children--but weight gain is likely not one of them, these findings show.