Wednesday, April 19, 2017 -

8:00am

to

4:30pm
Current Issues Regarding Data and Safety Monitoring Committees in Clinical Trials
The 2017 conference brought together leading scientists who made presentations and led open discussions on current statistical issues regarding data and safety monitoring committees (DSMBs) in clinical trials. Each year, participants from academic institutions, industry and governmental agencies with an interest in contributing to these discussions are encouraged to register.
Speakers and Topics
Panelists
| | |
| --- | --- |
| Barry Davis, MD, PhD | University of Texas (Slides) |
| Kay Dickersin, PhD | Johns Hopkins University (Slides) |
| Dennis Dixon, PhD | NIAID (retired) (Slides) |
| Frederick Ferris, MD | National Eye Institute |
| Judith Goldberg, ScD | New York University (Slides) |
| David Kerr, MS | Axio Research (Slides) |
| Stephen Kimmel, MD, MSCE | University of Pennsylvania (Slides) |
| John Lachin, ScD | George Washington University (Slides) |
| Maureen Maguire, PhD | University of Pennsylvania (Slides) |
| Corsee Sanders, PhD | Juno Therapeutics |
| Steve Snapinn, PhD | Amgen |
| Janet Wittes, PhD | Statistics Collaborative, Inc. |
Program
A current version of this year's program can be found HERE.
Check out last year's conference here (PDF).
Registration and Fees
Industry: $230 
Academic and Government: $140 
UPenn Faculty and Students: $0 
Funding Co-Sponsors
University of Pennsylvania Center Clinical Epidemiology and Biostatistics & Department of Biostatistics, Epidemiology and Informatics
Genentech (A Member of the Roche Group)
GlaxoSmithKline (GSK)
Johnson & Johnson (Janssen R&D)
Merck
Co-Sponsors
American Statistical Association - 2017 Annual Meeting Information
Society for Clinical Trials - 2017 Annual Meeting Information

Venue
The Conference was held in the Arthur H. Rubenstein Auditorium at the Smilow Center for Translational Research on the campus of the University of Pennsylvania Perelman School of Medicine. A campus
map can be found HERE
.
Event Day Parking
Day parking for the event was available for purchase in advance for a $20 fee. Event day parking was located at the Curie Garage, 426 Curie Boulevard on Penn's campus. To secure a space, participants were asked to request parking during online registration. A map of Curie Garage and conference location can be viewed 
here
. Conference attendees staying overnight were asked to contact their hotel for overnight parking information. Sheraton University City overnight parking information can be found 
here
.
Lodging
The Sheraton University City is located within easy walking distance of the conference. A limited number of rooms were secured at 
Sheraton University City
 at the discounted rate of $195. Reservations were also available by phone (1-888-627-7071) referencing "Statistical Issues in Clinical Trials" for the discount.
Many alternative hotels in Center City Philadelphia
are also a short distance from the UPenn campus. Participants were encouraged to make their housing arrangements as soon as possible.
Location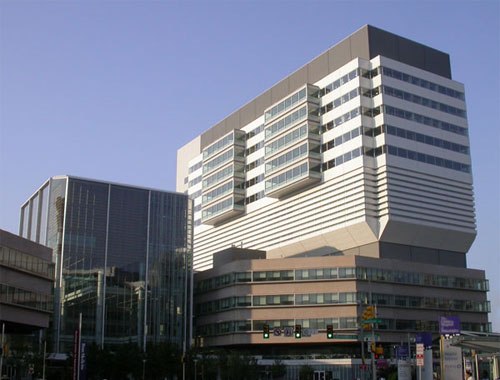 Arthur H. Rubenstein Auditorium
Smilow Center for Translational Research (SCTR)
Perelman School of Medicine
University of Pennsylvania
3400 Civic Center Boulevard
Philadelphia, PA 19104
For additional information, contact:
Christy Hullings, Administrative Coordinator
Phone: 215-573-2728 | Email: hchristy@upenn.edu