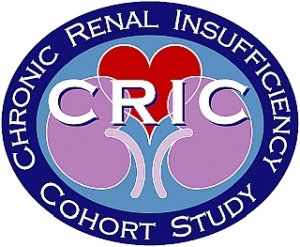 Funding: NIDDK
Investigators: Feldman, HI; Landis, JR
The CRIC study is an NIDDK-funded longitudinal cohort study of approximately 3,600 persons, ages 21 to 74, with mild to moderate chronic renal insufficiency, with the Scientific and Data Coordinating Center (SDCC) located at Penn (Feldman, H.I., PI; Landis, J.R., Co-PI). This cohort is racially and ethnically diverse (45% white/Caucasian, 45% African American, and 10% other), and approximately half have a diagnosis of diabetes mellitus. Data and specimens obtained in this study serve as a national resource for investigating chronic renal disease and cardiovascular disease. This cohort also provides an opportunity to examine genetic, environmental, behavioral, and nutritional factors in this population.
The CRCU has successfully supported the Scientific and Data Coordinating Center (SDCC), led by Dr. Feldman, since the inception of CRIC in 2001. The CRCU provides comprehensive project management, data management and research technology services to this large-scale multi-center epidemiological cohort study, and has established a stable research network of clinical, laboratory, imaging and service centers that support its diverse scientific activities through standardization and uniformity of procedures, high data quality and collaboration across multiple research sites.