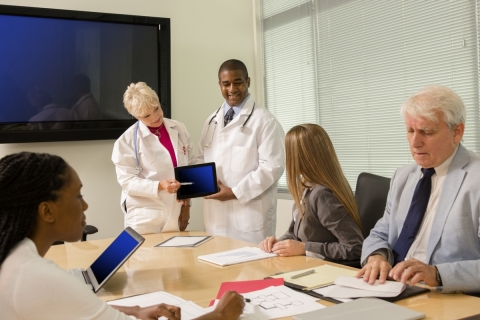 The CRCU serves as a "Core Research Facility" within the University to allow researchers and investigators access to its services across a wide range of research programs and medical disciplines. These core services allow the CRCU to participate in various research programs within the University, as well as with external research-related entities. The CRCU provides a complete set of services to facilitate the collection, storage and management of clinical research data for any size research study conducted by University investigators and their collaborators. Whether the CRCU performs the myriad duties of a Data Coordinating Center for multi-center research networks or creates a simple database to organize cohort data, each project receives the right amount of specialized expertise and attention to ensure successful completion with accurate and reliable research data. The CRCU has extensive experience providing design, development and project and technology support services to the entire Penn Medicine clinical and translational research enterprise. Examples of projects for which we provide service are described below.
Data Coordinating Centers (DCC)
CRCU functions as the coordinating center for a number of collaborative research networks,  providing comprehensive project oversight, all project management and regulatory compliance activities, data management services, database design and implementation, coordination for site management, lab & reading centers, and administrative coordination for all aspects of large multi-site projects.
Phase I – IV, Single & Multi-Site Projects
For these projects (national and international) the CRCU performs data management and research technology services (database development) for studies designed to assess the safety, efficacy, and pharmacodynamics of treatment.
Basic Science Projects
The CRCU designs and implements database tools for these laboratory studies in pharmacology, genomics and proteomics.
Research Domain Experience (but not limited to)
| | | |
| --- | --- | --- |
| Aging | Pharmacogenetics | Pulmonary/Critial Care |
| Behavioral Health Intervention | Neonatology | Schizophrenia |
| Cancer | Hepatology | Depression |
| Cardiology | HIV/Infectious Diseases | Sleep/Sleep Apena |
| Dermatology | Nephrology | Urology |
| Endocrinology | OB/Gynecology |   |