Wei-Ting Hwang, PhD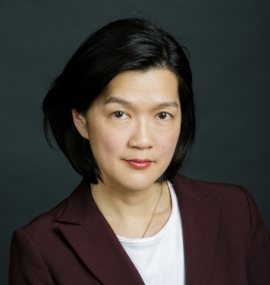 Professor of Biostatistics
Dr. Hwang's research focus on statistical methods for early-phase oncology trials, analysis of survival, longitudinal and spatial data, the discovery and evaluation of cancer biomarkers. She has extensive experience in the applications of clinical and translational cancer research, psychosocial research, and environmental health research.
One of Dr. Hwang's main research efforts has been devoted to the development of chimeric antigen receptor (CAR) therapy. As the leading statistical investigator in the cellular therapy program at Penn, Dr. Hwang was the trial statistician for many early-phase CAR trials including the ones that led to the first FDA-approved cell-based therapy, Kymriah. She continues to provide her statistical insights for the design and analysis of this drug development process and to develop innovative solutions to challenges that are unique to cellular CAR therapy.
Dr. Hwang has also provided a leadership role in several institutional Biostatistics Cores including as the Biostatistics and Data Management Core Director for two P01s on Immuno or CAR Therapies for Thoracic Malignancies, FCCC/Penn Ovarian SPORE, and P42 Penn Superfund Research Center that studies the effects of asbestos. In addition, she is the Associate Director of Biostatistics for Penn's Center of Excellence in Environmental Toxicology and has led several population science projects that evaluate the environmental exposomes and lung cancer outcomes in our Abramson Cancer Center (ACC) catchment area. She is also a member of ACC's clinical trials scientific review and monitoring committee and ACC Biostatistics Core.
Dr. Hwang has been recognized for her statistical contribution by appointments to several national committees including membership on the NIH Clinical Oncology study section and other international funding agencies; Cancer Research Committee for the American Society of Clinical Oncology; and program committee member/faculty in workshops on clinical trial research methodology. She also serves as a statistical editor for the Journal of the National Cancer Institute, and statistical reviewer for many other prestigious cancer journals. 
Content Area Specialties
Cancer clinical trial, translational cancer research, psychosocial research, environmental health science research.
Methods Specialties
Longitudinal and survival analysis, prognostic and predictive modelling, early-phase oncology trial design, biomarker discovery and evaluation, instrument development.