Wei-Ting Hwang, PhD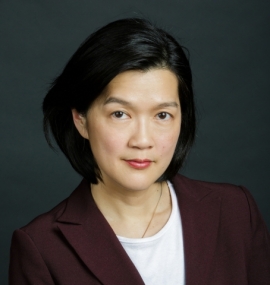 Professor of Biostatistics
Dr. Hwang's methodological research interests include statistical methods for survival and longitudinal data, with emphasis on population heterogeneity, early-phase clinical trial design, and biomarker discovery and evaluation. She has extensive experience in the applications of clinical and translational cancer research, and in psychosocial, environmental health and diversity research.
Currently she is serving as the director for the Biostatistics and Data Management Core for Immuno/Immuno-Gene Therapies for Thoracic Malignancies P01 and as the director of the Biostatistics Research Support Core for Penn's P42 Superfund Research (SRP) Center, which studies the mechanisms of asbestos remediation and asbestos-related diseases as well as the social impacts of asbestos exposures in the nearby Ambler, PA, community. In addition, she has been the principal statistician for Penn's cellular immunotherapy program since 2008 and has participated in clinical trial protocols that covered several disease indications, many of them related to Chimeric Antigen Receptor (CAR) T-Cell Therapy.
She is a long-term member of Penn's Abramson Cancer Center (ACC) clinical trials scientific review and monitoring committee and a member of the ACC Biostatistics Core. Previously she served as a co-director of the Biostatistics Core for an FCCC/Penn Ovarian SPORE (2010-2015) and participated in Skin SPORE and Melanoma target therapy P01 (2007-2010). She is a standing member for the National Institutes of Health Clinical Oncology (CONC) study section and is on the editorial board for the journal of Health Psychology.
Content Area Specialties:
Cancer clinical trial, translational cancer research, psychosocial research, environmental health science.
Methods Specialties:
Longitudinal and survival analysis, prognostic and predictive modelling, earky-phase clinical trial design, biomarker discovery and evaluation, instrument development.