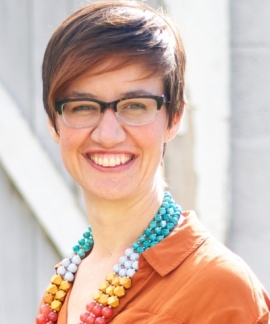 Sunni Mumford, PhD
Professor of Epidemiology
Dr. Mumford is nationally and internationally renowned for her research on modifiable dietary and lifestyle factors that affect reproduction — research that has informed official guidelines and recommendations for women, men and couples. This work uses couples-based approaches with participants recruited before conception, and it combines large datasets to disentangle the role of dietary and lifestyle factors. She has also significantly advanced the field via novel methods, in implementation studies and data analyses alike. In the Impact of Diet, Exercise, and Lifestyle (IDEAL) on Fertility Study, for example, her new cohort incorporates innovative wearable technology to address exposure misclassification and specific questions about the timing of physical activity and sleep during infertility treatment — which also allows for more translatable results, given the widespread use of these devices. Dr. Mumford's interdisciplinary training in nutritional and reproductive epidemiology and biostatistics provides her with unique expertise in the design and analysis of population-based studies to improve the health of women and men across the life course.
Dr. Mumford, along with Kurt Barnhart, MD, MSCE, co-lead the Penn Women's Health Clinical Research Center, which bridges the DBEI, the Department of Obstetrics and Gynecology and the Division of Neonatology of the CHOP/PSOM Department of Pediatrics.

Dr. Mumford has been funded by many peer-reviewed intramural NIH research grants and has appeared in publications such as The Journal of the American Medical Association, Nature Communications, and The Lancet Diabetes & Endocrinology. She has garnered many awards, including the Rising Star Award from the Society for Pediatric and Perinatal Epidemiologic Research, the Brian MacMahon Early Career Epidemiologist Award from the Society for Epidemiologic Research, and the NIH Ruth L. Kirschstein Mentoring Award. She also was recently appointed as an Editor of the journal Epidemiology and Associate Editor of Fertility & Sterility.
Content Area Specialties
Reproductive epidemiology, nutrition, lifestyle, women's health, men's health