Sandra Amaral, MD, MHS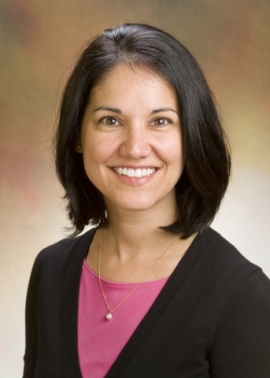 Associate Professor of Pediatrics and Epidemiology
Dr. Amaral's research focuses on kidney transplantation, with particular interests in reducing racial disparities in both children's and adults access to transplant and in improving adolescents' and young adults' transition from the pediatric to adult health-care settings—-including finding ways to overcome adolescent medication nonadherence. 

A number of Dr. Amaral's studies have examined how neighborhood poverty and insurance status influence racial differences in access to the transplant waiting list and transplant receipt. Dr. Amaral serves on the Pediatric Committee of the United Network for Organ Sharing, the organization that manages the U.S. organ transplant system. Her research and advocacy efforts aim to ensure optimal and equitable health care for children with end-stage kidney disease.

Dr. Amaral also works to examine how best to measure medication adherence and transition readiness among adolescent transplant recipients. She is currently funded by an NIH K23 Career Development Award to conduct a randomized clinical trial of peer-mentoring support as a mechanism to improve health-related quality of life and medication adherence among adolescent and young adult liver and kidney transplant recipients.
She is a faculty member of the Division of Nephrology at the Children's Hospital of Philadelphia.
Content Area Specialties:
Adherence, pediatrics, psychosocial, public health, renal epidemiology
Methods Specialties:
Categorical data, clustered data, multivariate analysis, repeated measures, survival analysis