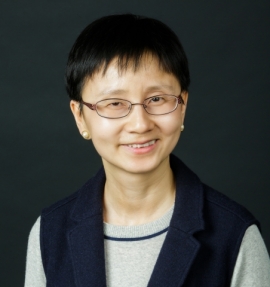 Rui Feng, PhD
Associate Professor of Biostatistics
Dr. Feng's research focuses primarily on methodologies and applications in clinical and genetic studies. She currently collaborates on these projects at the Perelman School of Medicine: Lung Transplantation Outcomes Group, Prematurity and Respiratory Outcomes Program (PROP), Reducing Proviral HIV DNA with Interferon-a Immunotherapy (BEAT-HIV), Regional versus General Anesthesia for promoting Independence after hip fracture (REGAIN), Neural Mechanisms Underlying the Antidepressant Effects of Sleep Deprivation (NASD), and Treatment of Dermatiomyositis with Ajulemic Acid (TDAA).
She encourages graduate students and fellows to join her group, to work on ongoing projects such as genetics in lung transplant outcomes, genomic signature of left/right ventricles, and neuroscience in sleep.
She joined Penn biostatistics in August 2009, after serving as a member of the faculty of the Section on Statistical Genetics at the University of Alabama at Birmingham.
Content Area Specialties
Clinical Trial Design, Statistical Genetics, Machine Learning
Methods Specialties
Family based studies, parent-of-origin effects, genetics and genomics, Mendelian Randomization, deep learning