Laura M Dember, MD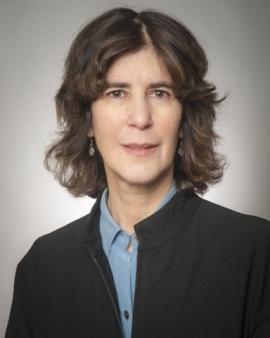 Professor of Medicine and Epidemiology
Dr. Dember has more than 20 years of experience as a general nephrologist and is internationally recognized for her expertise in the systemic amyloidoses, a group of rare disorders that often affect the kidneys. She is a member of the Penn multidisciplinary amyloidosis program that evaluates and treats patients with all types of amyloidosis.

Dr. Dember conducts patient-oriented research, including mechanistic studies and clinical trials in chronic kidney disease and end-stage renal disease (ESRD). She focuses particularly on hemodialysis vascular access and interventions to improve clinical outcomes in ESRD. Her research is funded by the National Institutes of Health.
Dr. Dember is principal investigator for several major projects. The Data Coordinating Center of the NIDDK Hemodialysis Novel Therapies Consortium conducts early-phase clinical trials that target ESRD-associated inflammation and cardiovascular disease. The "TiME Trial," a large, pragmatic cluster-randomized clinical trial being conducted through the NIH Health Care Systems Research Collaboratory, has enrolled 6800 participants at more than 250 dialysis units throughout the U.S.. It uses highly centralized implementation and data collection approaches that leverage the infrastructure and clinical-care delivery systems of dialysis provider organizations. And the NIDDK Hemodialysis Fistula Maturation Study is an observational cohort study designed to elucidate predictors and mechanisms of arteriovenous fistula maturation.
Dr. Dember is a member of the Scientific and Data Coordinating Center for the NIDDK Chronic Renal Insufficiency Cohort Study. She is a deputy editor of the American Journal of Kidney Diseases and has served on multiple NIH grant review panels and committees of the American Society of Nephrology.