Jason D. Christie, MD, MSCE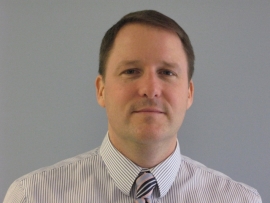 Professor of Medicine (Pulmonary and Critical Care) and Epidemiology
Dr. Christie's career is focused on translational research studies of the risks, pathogenesis, treatment and outcomes of acute lung injury (ALI) in the transplant and non-transplant human populations. Through leadership of the Center for Translational Lung Biology, he brings together clinicians, bench scientists, epidemiologists and statisticians to build multidisciplinary research teams. His research integrates new knowledge generated from bench studies with epidemiology approaches in well-phenotyped, large human populations, to generate new definitions of human syndromes, improved diagnostics and prognostics and targeted therapy approaches in advanced lung diseases and critical illness.

Dr. Christie is the section chief of medical critical care and the director of clinical research in the Pulmonary Division. He is the founder of the lung transplant outcomes group (LTOG),  a multicentered cohort study of the etiology and pathogenesis of acute lung injury following lung transplantation (termed primary graft dysfunction). This line of research is funded by multiple R01 grants from the National Heart, Lung and Blood Institutte; active LTOG research focuses on the mechanisms of clinical factors that elevate PGD risk, including donor smoke exposure, recipient obesity and body composition, pulmonary hypertension, alterations in lung microbiome, and autoimmunity to lung collagens. His multidisciplinary lung transplant research focuses on genetics, innate immunity, regulatory T-cells, innate lymphoid cell (ILC) populations in the lung, ischemia reperfusion injury, inflammation and autoimmunity. .

Dr. Christie is actively involved in sepsis and major trauma research, focusing on acute lung injury. He recently formed a multicenter collaboration called the Trauma ALI SNP Consortium (TASC) and published the first genome-wide genetic association studies of ARDS risk and outcomes.
Content Area Specialties:
Genetic epidemiology, molecular epidemiology, patient-oriented research, pulmonary epidemiology, surgery, translational research
Methods Specialties:
Categorical data, clustered data, functional genomics, functional modeling, gene-expression profiling, longitudinal methods, microarray methods, multivariate analysis, survival analysis