Brendan J. Kelly, MD, MSCE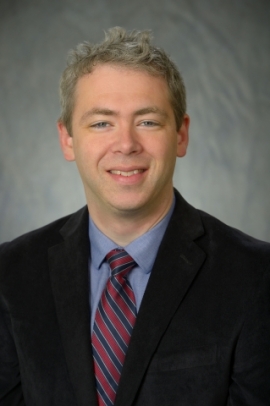 Assistant Professor of Medicine and Epidemiology
Dr. Kelly is an infectious diseases physician and clinical epidemiologist who seeks to better understand the impact of healthcare interventions upon the human microbiome and the microbiome's impact on risk for healthcare-associated infections. By identifying features of microbial community structure and key microbe-microbe interactions that increase risk for infection, he seeks to improve the speed with which infections can be diagnosed and pathogens identified, and to inform ecological interventions that will treat infections or mitigate the risk of infection without driving antibiotic resistance. 
Dr. Kelly's current research focuses on two healthcare-associated infections that contribute significantly to the morbidity and mortality of hospitalized patients: ventilator-associated pneumonia, and Clostridium difficile colitis. He is overseeing two large observational cohort studies of hospitalized patients and is leading a randomized controlled trial of fecal microbiota transplantation to treat severe-complicated Clostridium difficile infection.

Dr. Kelly's methodologic interests include classification/misclassification of high-density nucleic acid sequence data, unsupervised learning and clustering methods to identify microbial community types, and bootstrap estimation of prediction model error.
Content Area Specialties:
Microbiome, healthcare-associated infection, fecal microbiota transplantation
Methods Specialties:
Classification, unsupervised learning, bootstrap error estimation