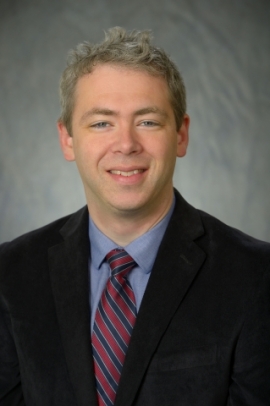 Brendan J. Kelly, MD, MSCE
Assistant Professor of Medicine and Epidemiology
Brendan J. Kelly, M.D., M.S., is an infectious diseases physician and molecular epidemiologist at the University of Pennsylvania. He studies how microbes interact in the human respiratory and gastrointestinal tracts, and how microbial interactions can be engineered to prevent and treat antibiotic-resistant infections. Specifically, Dr. Kelly seeks to understand properties of microbial ecosystems that protect against bacterial pathogen colonization and infection, how microbial ecosystems are altered by antibiotics, and how they recover from infection and antibiotic treatment. He has performed large, clinical-translational studies to better understand two infections that occur commonly during critical illness: bacterial pneumonia and C. difficile colitis. He has also investigated the use of fecal microbiota transplant (FMT) to aid recovery of the intestinal microbiota after C. difficile treatment. During the COVID-19 pandemic, Dr. Kelly has led several clinical-translational studies to understand the molecular evolution of SARS-CoV-2. Dr. Kelly's work has been supported by the National Institute of Allergy and Infectious Diseases (NIAID) and the Centers for Disease Control and Prevention (CDC).
With his research, Dr. Kelly seeks to improve the speed with which infections can be diagnosed and pathogens identified, and to inform ecological interventions that will prevent and treat infections without driving antibiotic or vaccine resistance. 
Dr. Kelly's methodologic focus is on the analysis of high-dimensional nucleic-acid sequence and microbial community data, unsupervised learning / clustering methods, and generative Bayesian modeling via probabilistic programming tools.
Content Area Specialties
microbiome, antibiotic resistance, healthcare-associated infection, microbial ecology, pneumonia, C. difficile infection, fecal microbiota transplantation, SARS-CoV-2
Methods Specialties
high-dimensional data, unsupervised learning / clustering methods, generative Bayesian modeling, probabilistic programming tools