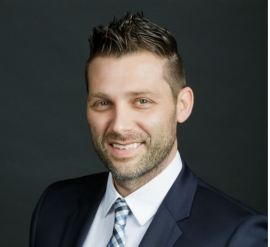 Charles E. Leonard, PharmD, MSCE, FISPE
Assistant Professor of Epidemiology
Dr. Leonard is a pharmacoepidemiologist with expertise in post-market drug safety.  He is internationally known for his work in the comparative safety of medical products, especially among economically disadvantaged and older adult populations.  He has presented his work in this area to: field leaders at national and international conferences; federal regulators and policymakers at FDA, AHRQ, and CDC; colleagues at universities and institutions at home and abroad; and to clinical decision support stakeholders at health information technology firms.
Dr. Leonard's scientific contributions aim to close knowledge gaps in three major areas of post-market drug safety: 1) population health effects of drug interactions; 2) comparative safety of antihyperglycemic drugs; and 3) methods development in pharmacoepidemiology.  He has served as Principal Investigator and Co-Investigator of numerous grants and contracts on these topics.  Dr. Leonard recently received awards for his novel applied and methodologic research from the American Society of Health-System Pharmacists Research and Education Foundation and the University of Florida College of Pharmacy.
In addition to his research, Dr. Leonard serves the scientific community as Drug-Drug Interaction Special Interest Group Chair and Scientific Core Committee Member for the International Society for Pharmacoepidemiology (his field's preeminent society, of which he is an elected fellow), as Faculty and Mentor in the American College of Clinical Pharmacy (ACCP) Research Institute's Mentored Research Investigator Training program, as Full Member of ACCP and the American Society of Clinical Pharmacology and Therapeutics, as Member of the British Pharmacological Society, and as an Executive Editor of the British Journal of Clinical Pharmacology.
Content Area Specialties
Pharmacoepidemiology, comparative safety, drug interactions, real-world evidence, sudden cardiac arrest, type 2 diabetes mellitus
Methods Specialties
High-dimensional propensity scores, observational studies, propensity scores, proportional hazards regression, self-controlled case series design