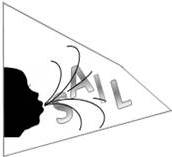 Funding: NICHD
Investigators: Kirpalani, HM; Ratcliffe, SJ
The CRCU serves as the Data Coordinating Center (DCC) for the SAIL Study, sponsored by the Eunice Kennedy Shriver National Institute of Child Health and Human Development (NICHD). The SAIL Study is a prospective multi-national randomized controlled clinical trial designed to determine which of two strategies at birth are best to optimally aerate the lungs of preterm infants. Approximately 600 infants of 23-26 weeks gestational age requiring respiratory support at birth will be randomized to one of two lung opening strategies in the delivery room. The trial is being conducted at 14 sites in the United States, Canada, Germany, Austria, Italy, the Netherlands, and Australia. Study duration is 5 years and the enrollment period will be conducted over 2.5 years.
The DCC...
provides statistical collaboration, project management, data management and information technology support for the development and conduct of the trial.
is responsible for regulatory oversight, study training, and coordination of protocol modifications at the participating clinical sites.
serves as the liaison between the clinical sites and the study scientific leadership.
works with the Steering and Executive Committees to address recruitment challenges.
Following NICHD approval, 7 new sites were added to ramp up enrollment. These include Loma Linda University, California, Christiana Care, Delaware, WakeMed Health, North Carolina, Singhealth, Singapore, Royal Mater's Health, Brisbane, Samsung Medical Center, Seoul and Seoul National University Children's Hospital, Seoul. The US sites have received official NIH approval and the DCC is currently conducting training activities with these sites.