1. Satisfactory completion of four courses, B- or better, two of which are required as shown in the table below: 
2. Completion of the online Collaborative Institutional Training Initiative (CITI) modules addressing:
Responsible Conduct of Research Training
Protection of Human Subjects Research Training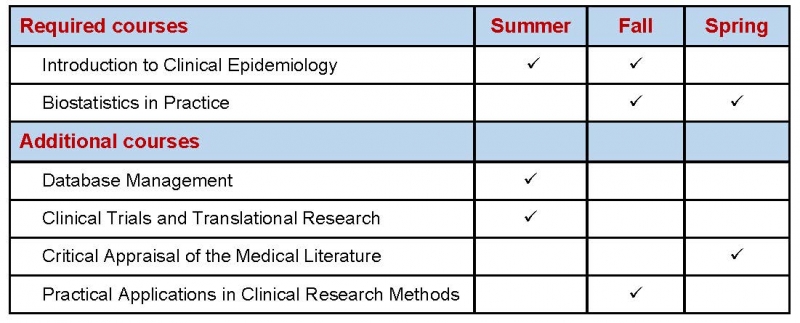 After completing the program requirements, candidates must submit a formal request for their Certificate. Requests are reviewed three times per year (September 15th, January 15th or June 15th). Requests can be submitted HERE. 
Please email us with any questions or program inquiries.