Karen Glanz, PhD, MPH is George A. Weiss University Professor, Professor of Epidemiology in the Perelman School of Medicine, Professor of Nursing in the School of Nursing, and Director of the University of Pennsylvania Prevention Research Center. She is also Associate Director for Community Engaged Research and Program Leader for Cancer Control, at the Abramson Cancer Center of the University of Pennsylvania. She is a Senior Fellow of the Leonard Davis Institute on Health Economics, the Center for Public Health Initiatives, and the Penn Institute for Urban Research, and a Distinguished Fellow of the Annenberg Public Policy Center. She was previously at Emory University (2004-2009), the University of Hawaii (1993 to 2004), and Temple University.
A globally influential public health scholar whose work spans psychology, epidemiology, nutrition and other disciplines, her research in community and health care settings focuses on obesity, nutrition, and the built environment; cancer prevention and control; chronic disease management and control; reducing health disparities; and health communication technologies. Her research and publications about understanding, measuring and improving healthy food environments, beginning in the 1980's, has been widely recognized and replicated. She was a member of the US Task Force on Community Preventive Services from 2006-2016. Her scholarly contributions consist of more than 500 journal articles and book chapters. Dr. Glanz is senior editor of Health Behavior and Health Education: Theory, Research, and Practice (Jossey-Bass Inc.), a widely used text now in its fifth edition (2015).
Karen Glanz has a long history of leading community-based health research and programs, and currently serves in several related roles at the University of Pennsylvania. She is Director of the Community Engagement and Research (CEAR) Core of the UPenn CTSA. Previously, she was Director of the Emory Prevention Research Center, a CDC-funded center emphasizing community-based participatory research, evaluation and training (2004-2009); and the Community Health Research Program at the University of Hawaii's Cancer Research Center (1995-2004). Dr. Glanz has been recognized with local and national awards for her work, including being appointed to the Advisory Council for the National Heart, Lung, and Blood Institute in 2017.  Dr. Glanz was elected to membership in the Institute of Medicine (IOM) of the National Academy of Sciences in 2013. She was named a Fellow of the Society for Behavioral Medicine and received the Elizabeth Fries Health Education Award. She was designated a Highly Cited Author by ISIHighlyCited.com, in the top 0.5% of authors in her field over a 20-year period since 2006, and was named one of The World's Most Influential Scientific Minds 2015 by Thomson Reuters.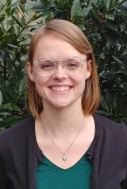 Jade is a research manager for CHBR, where she helps conduct research on preventive health topics and oversee center operations. She earned her PhD in sociology from the University of Notre Dame, where she studied gender, family, and social psychology. When not at work, Jade spends time with her family exploring Philadelphia.

Claudia is a Program Coordinator with the Center for Health Behavior Research. She earned a Bachelor's Degree in Advertising with a parallel concentration in Psychology from the University of Miami. She has studied Health Coaching and also completed a 200 hour Yoga Teacher Training. Outside of work, Claudia enjoys spending time in nature, reading, and learning about somatics.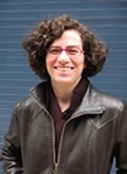 Margaret Clawson is a NEMS Master Trainer and Project Coordinator for the Nutrition Environment Measures Survey (NEMS). She received her Master's degree in Public Health from the University of North Carolina at Chapel Hill with a concentration in Health Behavior and Health Education. Before attending graduate school, Margaret was a Peace Corps volunteer in Guinea, West Africa. Her interests include participatory research, minority health, obesity prevention, and translation and dissemination of research. Some of her previous work areas include HIV care, HIV prevention, youth empowerment, lay health advisors and Latino health.

Yolande is currently involved with the Community Outreach and Engagement component of the Abramson Cancer Center, and the Healthy Retail Solutions 2 Study. She holds a Master's degree in Public Health from the University of Manchester, U.K., and a Bachelor of Science in Oral Health from the University of Lisbon, Portugal. Her research interests include community health, health promotion and education, and disease prevention. Yolande also enjoys spending time with her family, traveling, and working out.

Communications Coordinator
Betsy has a background in Communications and Marketing for manufacturing, small business and tourism. She enjoys exploring Philadelphia and the Mid-Atlantic coast with her family, after a move from the Midwest in 2016.

Flora is a currently involved with the PRC Healthy Weigh Study, the Healthy Retail Solutions Study, and the Real-time Incentives for Fruits and Vegetables. Flora earned a Bachelor's degree in Medicine from Jinan University in China, and a Master's degree in Public Health in Epidemiology from Indiana University. With over 14 years' experience as a professional data analyst in health outcome research at the UPenn Center for Clinical Epidemiology and Biostatistics (CCEB), her research involved projects with veterans with lower extremity amputation, veterans post-stroke rehabilitation, and aging populations with or without disabilities. Living with her husband and two home-away college boys, her leisure time is spent on Ikebana flower arrangement, volunteering in the community, hiking, reading, and traveling around the world with family.  
Krista Scheffey, MPH, MSW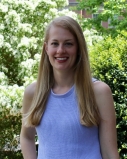 Senior Research Coordinator
Krista supports community engagement activities across CHBR research projects. Previously, she was a Peace Corps Community Health volunteer in Madagascar and a clinical research coordinator in Washington, DC. Krista holds a BA in Anthropology from the University of Chicago and an MPH and MSW from the University of North Carolina at Chapel Hill. After over a decade away, she is thrilled to return to the Philadelphia region.
Trainees & Mentees (recent)
Associate Professor of Pediatrics at the Children's Hospital of Philadelphia
Associate Professor of Medicine at the Hospital of the University of Pennsylvania
Elizabeth Lowenthal, MD, MSCE
Assistant Professor of Pediatrics at the Children's Hospital of Philadelphia
Senbagam Virudachalam, MD, MSHP
Assistant Professor of Pediatrics at the Children's Hospital of Philadelphia
Assistant Professor, Cal State Poly San Luis Obispo
Program Director, Outcomes Research Branch (ORB) of the Healthcare Delivery Research Program, National Cancer Institute
Lecturer, Department of Psychology, Rowan University