Nandita Mitra, Co-Director, University of Pennsylvania

Professor of Biostatistics, University of Pennsylvania
Nandita Mitra, PhD is Professor and Vice Chair of Faculty Professional Development in the Department of Biostatistics, Epidemiology and Informatics at the University of Pennsylvania. Her primary research interests include propensity score and instrumental variable methods for observational data, causal inference, health economics, and statistical genetics with applications in cancer outcomes and health policy. 
Jason Roy, Co-Director, Rutgers University

Professor of Biostatistics, Rutgers School of Public Health
Dr Roy's current methodological research interests broadly center on developing Bayesian non-parametric methods for causal inference. This includes methods for causal mediation, treatment-effect heterogeneity, and optimal treatment strategies. He is also interested in developing scalable algorithms for big data in this space. His methodological research is largely motivated by challenges that come from analyzing data from large healthcare databases.

Assistant Professor of Education

Assistant Professor of Criminology
Dr. Cuellar's research is at the intersection of statistics and the law. She examines the use of statistical evidence in legal cases by focusing on two types of claims: claims of causal attribution and statistical claims in forensic science.

Professor of Epidemiology

Associate Professor of Political Science
Dr. Hopkins' research seeks to make causal inferences about political behavior, and he has conducted and analyzed numerous field and survey experiments. 

Assistant Professor of Biostatistics
Dr. Hsu's statistical research projects focus on statistical methods in observational studies and causal inference. 

Professor of Biostatistics
Dr Joffe's methodological interests include confounding by variables affected by treatment, the effects of noncompliance, sensitivity of inference to assumptions about temporal ordering of variables, confounding by indication, dealing with unmeasured confounders, and observational assessment of screening efficacy.

Professor Keele specializes in research on applied statistics.  His research in focuses on causal inference, design-based methods, matching, and instrumental variables. He also conducts research on topics in educational program evaluation, election administration, and health services research. He has published articles in the Journal of the American Statistical Association, Annals of Applied Statistics, Journal of the Royal Statistical Society, Series A, The American Statistician, American Political Science Review, Political Analysis, and Psychological Methods.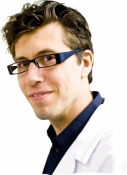 PIK (Penn Integrates Knowledge) Professor
Dr Kording's current focus is on causality in data science applications - how do we know how things work if we cannot randomize? 

Assistant Professor of Biostatistics
Dr. Linn is interested in the design and analysis of sequentially randomized trials focusing on health incentives, behavioral economics, and the management of chronic illnesses. She is particularly interested in estimating individualized dynamic interventions that improve long-term patient outcomes. 

Professor of Biostatistics
The thrust of Dr. Long's research is to advance statistical methodology and data analytics in medicine and public health with keen interests in precision medicine and implementation science and in big biomedical data including -omics, electronic health records, and mHealth data.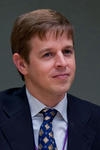 Associate Professor of Criminology
Dr. Ridgeway has developed methodologies for estimating propensity scores using machine learning methods. He has conducted a variety of causal analyses in crime and justice applications including racial profiling, police shootings, and justice program evaluations.

Dr Rosenbaum is interested in causal inference in observatonal studies.

Assistant Professor of Biostatistics
Dr. Stephens' research interests include clinical trials, in particular cluster-randomized trials, longitudinal data analysis, and causal inference with an emphasis on semiparametric methods. 

Luddy Family President's Distinguished Professor, Professor of Statistics
Dr Tchetgen Tchetgen's research is in semi-parametric efficiency theory with application to causal inference, missing data problems, statistical genetics and mixed model theory. 

Website

Associate Professor of Biostatistics
Dr. Yang's methodological research includes causal inference, functional data analysis and joint modeling.  He is also interested in collaborative research in nephrology and pharmacoepidemiology.  
Center for Causal Inference, University of Pennsylvania
Ted is interested in developing semiparametric efficiency theory and nonparametric statistical methods in causal inference and survival analysis. His dissertation work was at the intersection of targeted learning and shape-constrained estimation. He developed general theory for nonparametric inference on monotone functions, and used this theory to study a variety of problems in causal inference and survival analysis with observational data. Website

Department of Statistics, University of Pennslyvania
Center for Causal Inference, Rutgers School of Public Health
Vincent is interested in developing robust Bayesian methods for a variety of causal inference problems. His dissertation work included extensions of BART and doubly robust Bayesian estimation.