Pamela Ann Shaw, PhD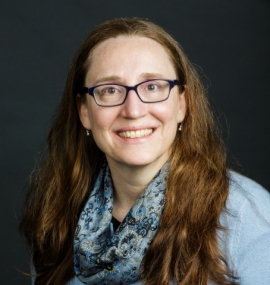 Associate Professor of Biostatistics
Dr. Shaw's statistical research interests include clinical trial design, methodology to address covariate and outcome measurement error, and the evaluation of diagnostic tests. She has a particular interest in behavioral intervention studies and the use of biomarker studies to calibrate self-reported nutritional intake and physical-activity. Her methodological interests also include a focus on how to improve statistical inference by better tailoring the statistical test to the scientific question of interest.  Recently, she developed a novel rank test to evaluate a composite survival outcome in the presence of interval censoring.
She has continued collaborations in a variety of epidemiologic and clinical studies, with a focus on infectious and chronic disease. Dr. Shaw also is firmly committed to graduate-level teaching in biostatistics and recently co-authored the textbook Essentials of Probablity Theory for Statisticians (CRC Press 2016).
She joined the faculty at Penn after seven years at the National Institute of Allergy and Infectious Diseases.
Content Area Specialties:
Behavioral intervention studies; cancer; gene therapy; infectious disease; nutritional epidemiology; physical activity
Methods Specialties:
Clinical trials; diagnostic testing; measurement error; survival analysis