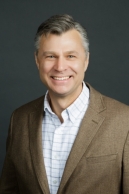 Just one turn down a city street, decided on a moment's notice, can make the difference between staying safe and being assaulted. That's especially true for African American young men; the leading cause of death for these 10-to-24 year olds is gun violence.  But we can measure their risk and improve their odds, showed Douglas Wiebe, PhD, and a Penn team. Their study, the first of its kind, has won Dr. Wiebe the 2017 Kenneth Rothman Prize, the top honor from the journal Epidemiology.
The researchers asked more than 600 Philadelphia young men to recall their pathways over the course of a day; then they systematically documented those experiences and the related risk of violence. They found that where subjects spent time could either protect them or—if they entered areas characterized by more vacancy, violence and vandalism—could dramatically increase their risk. Being alone or acquiring a gun also put them in greater danger.
Past studies on violence risk have concentrated on groups of people, or single time points, or geographical areas—but none has mapped these factors in combination and compared hundreds of assaulted young individuals with hundreds of control subjects.
"Even once risks are pinpointed, it may be hard to get people to change behavior—to have them not walk down a certain street or not carry a gun, for instance," commented Dr. Wiebe. "But if we can change urban environments to make them safer, we can protect all people who come into contact with those places."
Areas where neighbors are most connected—where subjects reported that residents worked together on projects such as neighborhood watches and block parties—showed lower rates of both gun and non-gun-related assaults.