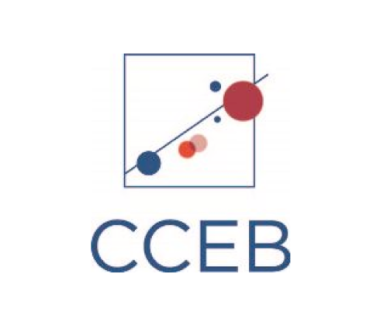 It is with deep sadness that we mark the passing of Margaret Grace Stineman, MD, Professor Emeritus of Physical Medicine and Rehabilitation & Epidemiology. Dr. Stineman died in her home on July 9. She achieved extraordinary accomplishments against the backdrop of many physical challenges. Her inspiring story is one of indomitable spirit and perseverance.
Dr. Stineman came to Penn Medicine in 1984 as a resident. She was appointed as an Assistant Professor in 1989 and retired as a  full Professor in 2014. Dr. Stineman received uninterrupted NIH funding, beginning in 1990, for a broad range of projects that applied quantitative and qualitative methods to examine the rehabilitation of patients with disabilities related to neurological disorders, limb loss, and other disabling conditions. She and her colleagues developed a patient classification approach—function related groups — using sophisticated health services statistical methods to create patient categories based upon care needs. This work forms the basis for Medicare's national payment system for inpatient rehabilitation.
She worked with Dr. Carl Granger and pioneered the Functional Independence Measure that would become the national standard for measuring progress during a patient's inpatient rehabilitation stay. She excelled in prediction of patient outcomes, particularly for persons with strokes. She and her colleagues developed a Diagnostic Complexity Index for rehabilitation that captured the influence of comorbidities on functional independence and resource use.
Dr. Stineman's career in medicine and research is truly remarkable for its breadth. The foundation for her work has been an expanded biopsycho-ecological model that views interactions between the person and the environment as contributing to illness and disability. This ecological framework inspired her conviction that medical interventions should move beyond the person to include the environment in which he or she lives.
Dr. Stineman served as a national leader for the NIH. She was a member of the National Advisory Board for Medical Rehabilitation Research from 1997 to 2000, then she Chaired this board from 2000-2001.  In this role, Dr. Stineman left her mark on the direction of research in rehabilitation that has improved the lives of countless patients benefitting from research funded by the National Center for Medical Rehabilitation Research. She served on the long range planning committee for NIDRR from 2004-2008. She was a Secretarial appointee to the Department of Veterans Affairs Advisory Committee on Prosthetics and Special Disabilities.
Over her distinguished and remarkable career, she produced more than 140 scientific peer reviewed publications.  Her awards include some of the most prestigious in the field of rehabilitation.  She won the Elizabeth and Sidney Licht Award for Excellence in Scientific Writing from the American Congress of Rehabilitation Medicine twice—in 1997 and 2001. Dr. Stineman was the first recipient of the Carolyn L. Braddon EdD Research Award from the Association of Academic Physiatrists.
As a capstone to her illustrious career, Dr. Stineman was elected to the Institute of Medicine of the National Academies in 2011 and the Association of American Physicians in 2011. This well-deserved honor underscored the profound influence she had on the field of rehabilitation, her stellar scientific work, and her influence in charting the course of rehabilitation research for two decades.
Such an esteemed career is all the more remarkable given that she made these many contributions while using a wheelchair and visual assistive devices.  She was born with a deformed spine and shoulders, which required many childhood operations. She spent her adolescent years in a body cast.  In addition to her physical limitations, she had severely impaired vision.  She was incorrectly viewed as having mental impairments as a child and did not flourish in high school.
She overcame many obstacles by her tenacity and with the selfless help of her mother, Peggy Stineman —  advocate, mentor, and learning assistant. Her life and accomplishments are inspiring and reflect her indomitable spirit.